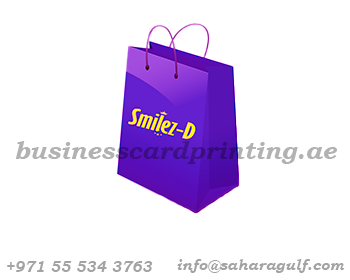 Gift paper bags can be used for all gift sending and receiving purposes to keep items safe. We print gift bags in a variety of materials, thicknesses, and colors. Gift bags are excellent marketing tools for all corporate gifting and promotional items sent to suppliers and customers. A gift paper bag is essential for transporting your essential gift items safely.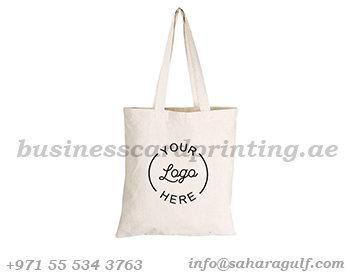 Cotton is a highly durable material that is 100% recyclable and environmentally friendly for all sales and business gift sending applications. Cotton bag versatility also makes it ideal for use as both a reusable and disposable bag that does not harm the environment and is the best choice to avoid plastic bags entirely and save money and the environment. High-quality cotton thread, fiber, and meticulously sewn cotton fibers allow our cotton bags to stand freely even when empty, making them easier to pack and unpack, and to deliver goods safely and securely.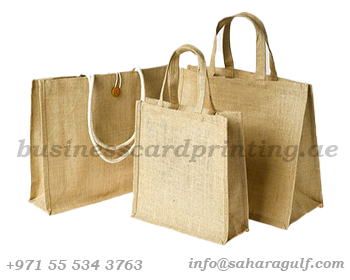 Jute Bag- We are one of the best jute bag printing and supply companies in the UAE, offering a complete range of jute bags, readymade jute bags, custom jute bags, multi-color jute bags, and so on. The standard size of a jute bag is 12x6x5 inches, and it is widely used in Dubai for all garments, flower shops, and gift-giving purposes. A minimum order quantity of 1000 bags or more is required. Jute bags are used in places such as department stores, clothing stores, pharmacies, fruit and vegetable markets, and supermarkets. Furthermore, these paper bags are both reusable and recyclable, making them an environmentally friendly alternative in the UAE market.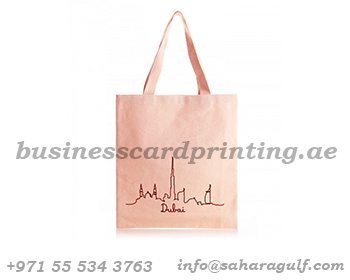 Non-Woven Bags Printing, production and supply with us in UAE is provide the best quality in best price and offer non-woven bag delivery with eco-friendly material in dubai. Our quality non-woven bags are Lowest price Genuine products of Non-Woven Bags raw material which is one of the best and every green eco-friendly packaging system we offer in UAE since two decades.we too manufacturer Non woven abaya cover, suit bag, dust dover, string bag, sports bag, graments bag, clothing bag, school bag and gym bag etc...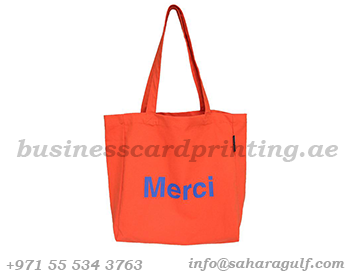 Canvas Bag is a popular and trendy packaging and carry bag option in the UAE market, featuring high-quality printing and finishing. We are the UAE's largest canvas bag manufacturer, producing ethically sourced and manufactured canvas bags in Ajman, Sharjah, Dubai, Abu Dhabi, and Al Ain. We believe in a packaging system in the UAE in which ethical alternatives are accessible to everyone, everywhere, and at reasonable prices. Are you in a hurry? We offer a variety of canvas bags in various styles, designs, and colors to help you create the best promotional tool in your bag printing and packaging zone.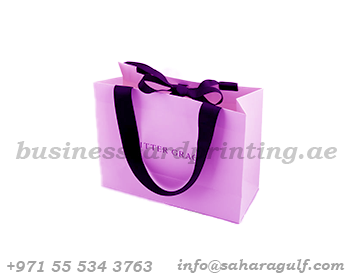 Eco-friendly paper bag, go green paper bag choices in UAE introducing wide range of green packaging solutions that are sustainable, reliable and value for money and environmentally friendly and innovative choices in current climate control effort. Our eco+-friendly paper bags and pouches products are recyclable, compostable and biodegradable so truly green in every aspect and all business industry. We offer go green paper bags in dubai and using our sustainable packaging services widely for all cosmetic, garments, hospital, fast food, restaurant and apparel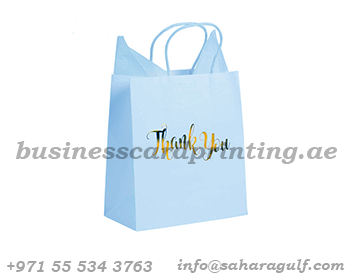 Foilig or hot stamping paper bag with logo and company name foiling in gold, silver, or other colors. It's also known as hot stamping paper bag. We offer all types of foiling stamping paper bags with superior quality and low prices, as well as quick turnaround in Sharjah, Dubai. Our design team will provide you with creative ideas to make your gold foiling paper bag for your suitable business today.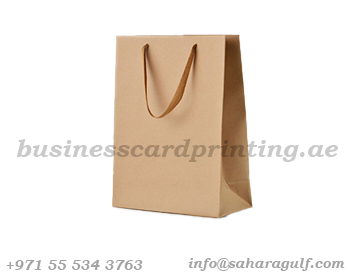 Our Kraft paper bag manufacturing facility With a production area of over 25000 square feet, a healthy kraft bag production line, a well-equipped printing and pasting machine, a professional binding team, a well-trained and qualified kraft bag production crew, a quality check professional, state-of-the-art quality kraft paper imported from industrial leaders around the world, and cutting-edge technology of kraft paper pulp making, we can provide you with a reliable, low-cost, and on-time delivery for your next order in UAE
There are numerous uses for a drawstring bag. Whether you're looking for a beach bag, gym bag, or grocery bag, you're sure to find something you like. Additionally, these bags can be given as gifts to loved ones. By having your logo printed on the bags, which come in a variety of sizes, shapes, and colors, custom drawstring bags in Dubai are a fantastic way to advertise your company.