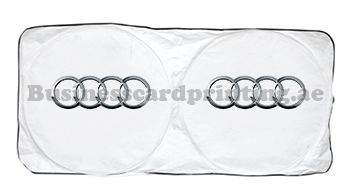 Sunshade for Audi
We offer exclusive and premium car sunshades for Audi car models in the UAE, with special logo printing in multiple colors and dealer logo printing. Audi car sunshades protect the dash board while also controlling heat.
Sunshade for BMW
Our premium car sunshades are now available in the UAE for BMW models. As a gift for your clients, you can send BMW car sunshades imprinted with your company's promotional logo and information about the products.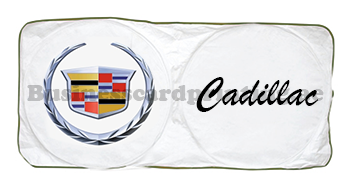 Sunshade for Cadillac
In the UAE, we offer all types of car sunshades for Cadillac models. These car sunshades can be used as a promotional item for your company by imprinting the company name and product details on them.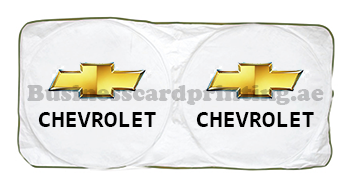 Sunshade for Chevrolet
Supplier of Chevrolet car sunshades in UAE to reach a large number of customers for advertising and marketing promotions at a reasonable price. Our high-quality Chevrolet car model sunshades come in a variety of colors.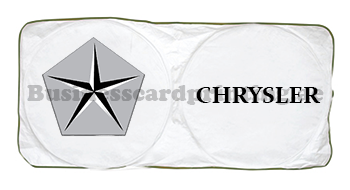 Sunshade for chrysler
Sunshades for chrysler vehicles and its model are of the highest caliber and quality. Our high-quality chrysler car sunshades are widely used as low-cost promotional items in the UAE and the Middle East.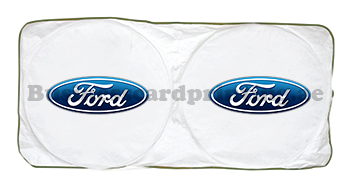 Sunshade for Ford
We provide high-quality Ford car sunshades in Dubai to shield the dash board and leather seats from direct sunlight. We can print the dealer and vehicle logos on Ford car sunshades as well.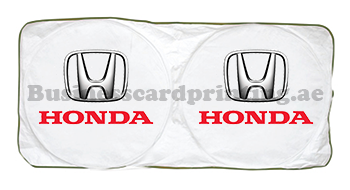 Sunshade for Honda
Honda car sunshades with logo printing and dealer information can be printed in both circles of car shades that we supply in the UAE. The square and round circle shapes on our unique car sunshades are white and silver.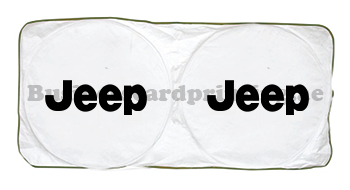 Sunshade for Jeep
In the UAE, we provide all types of car sunshades that are suitable for Jeep vehicle models. Our special car sunshades for Jeep are reasonably priced and made of high-quality materials that come with a three-year outdoor warranty.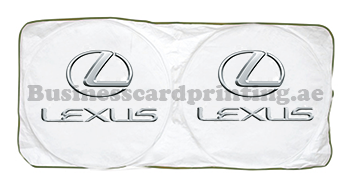 Sunshade for Lexus
We have polyester and Tyvek material Lexus car sunshades available. We provide all types of Lexus car sunshades in a variety of printing colors and border styles. The Lexus logo is printed with the car sunshades.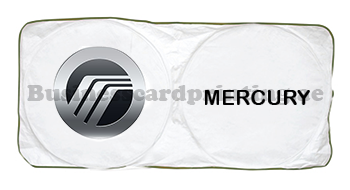 Sunshade for Mercury
We have all models of Mercury cars sunshade in stock, and we can also customize different sizes and models. We can produce car sunshades with the Mercury logo in a single color or multiple colors based on the customer's specifications.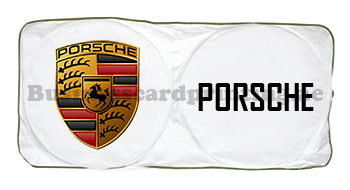 Sunshade for Porsche
In the UAE, we provide high-quality Porsche car sunshades with logo printing. Offering the best price, special material of the highest quality, and UV coating to protect the Porsche car dash board and leather seats. We have luxury Porsche car sunshades too.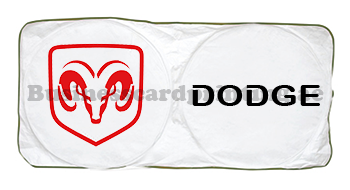 Sunshade for Dodge
We can produce and supply all types of Dodge car sunshades for all models of vehicles. Our high-quality car sunshades are ideal for Dodge cards with brand name and dealer logo printing. We also provide an outdoor warranty.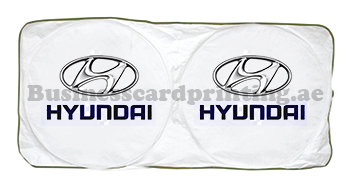 Sunshade for Hyundai
We are the primary supplier of Hyundai car sunshades, offering almost every model and brand in the ideal size and color. We provide all Hyundai car sunshades with premium multicolor printing and weather-resistant materials.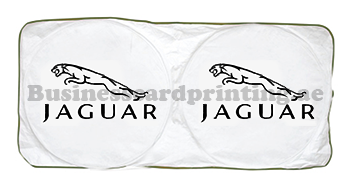 Sunshade for Jaguar
Supplying top-notch Jaguar car sunshades in the UAE with personalized logo printing and dealer information. Any business or company can use these sunshades to advertise their products.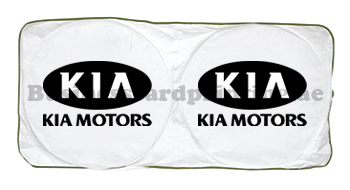 Sunshade for Kia
Producing high-quality car sunshades for the Kia brand and model. Our high-quality car sunshade for the Kia brand comes with a 3-year outdoor warranty on the shades and printing colors.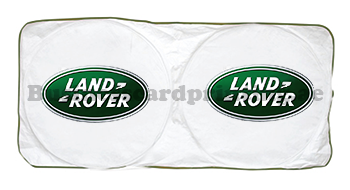 Sunshade for Land Rover
Lorem, ipsum dolor sit amet consectetur adipisicing elit. Officiis atque rem sequi similique, aspernatur quod sint iusto tenetur quaerat perspiciatis numquam nesciunt molestias sed esse voluptatem delectus. Voluptas, eum fugiat?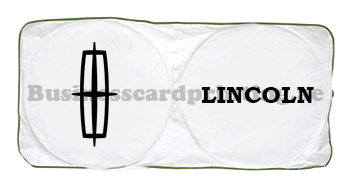 Sunshade for Lincoln
Lincoln model-specific high-end car sunshade blind with printed logo. When parked, our premium Lincoln car sunshades shield the interior from damage and also reduce heat from the sun. It is also the best marketing tool.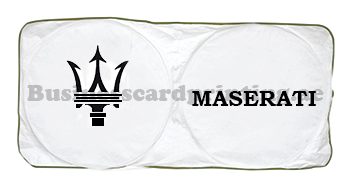 Sunshade for Maserati
We provide premium car sunshades in appropriate sizes and colors for Maserati car models and makes. Luxury car sunshades with special colors printing and UV coating heat resistance material are also available for Maserati vehicles.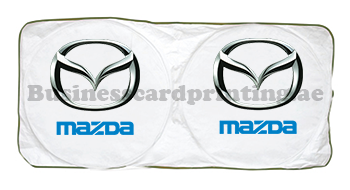 Sunshade for Mazda
For Mazda car models, we offer high-end car blinds with unique pouches. When the car is delivered to the showroom, we provide Mazda car sunshades with the dealer's information and logo printed on them as gifts.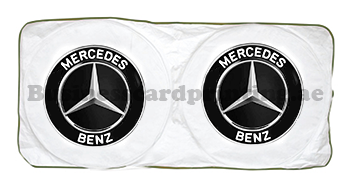 Sunshade for Mercedes Bens
We provide high-quality Mercedes Bens car sunshade printing services in the UAE, with a variety of sizes and options. Our luxury Mercedes Bens car sunshades are the best option for heat resistance and energy savings while parking your vehicle.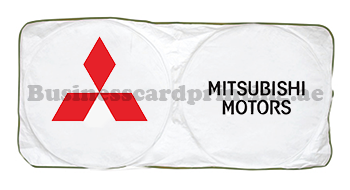 Sunshade for Mitsubishi
All types of car sunshades for Mitsubishi car brands and models are available with custom logo printing. We provide high-quality materials for our outdoor Mitsubishi car sunshades to create the best advertising tool for your promotional needs in the United Arab Emirates.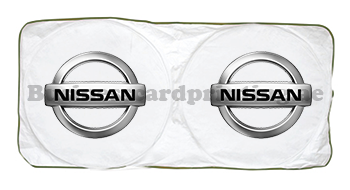 Sunshade for Nissan
We offer car sunshades for Nissan automakers in the UAE with custom logo printing and dealer information as well. For Nissan vehicle sunshades with pouch logo printing, we also offer special pricing and services.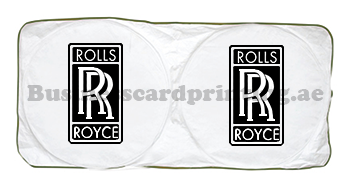 Sunshade for Rolls Royce
We provide high-end auto sunshades for Rolls-Royce vehicles in the UAE. Our custom Rolls-Royce car sunshades can be printed using a special CMYK process with single color to multicolor images. having materials that resist heat as well.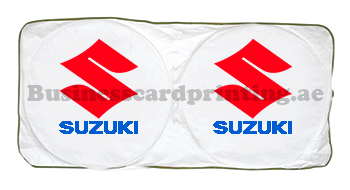 Sunshade for Suzuki
We are a top supplier of car sunshades for Suzuki vehicles of all models in the United Arab Emirates. A large selection of Suzuki car shades are available with logo printing in single or multiple colors.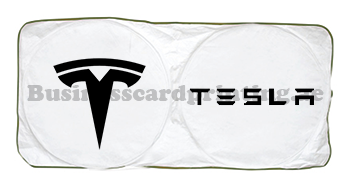 Sunshade for Tesla
We provide Tesla vehicle sunshades with printed logos for their brand and model. While parking, our Tesla car sunshades can shield the leather seats and dash board in front of the vehicle. We also offer a variety of high-end Tesla car shades.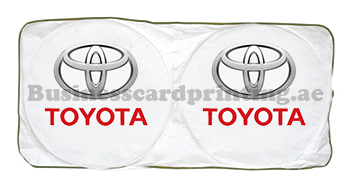 Sunshade for Toyota
We provide high-end auto shades in the UAE for Toyota vehicle models. In order to conserve energy and the AC in the car, we produce unique car shades for Toyota with multicolor printing and top-notch heat resistance material.